Eastern Rail Single Outlet Expansion for Vacuum, DISS Outlet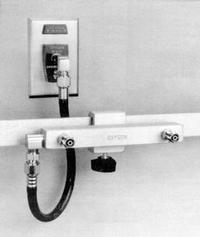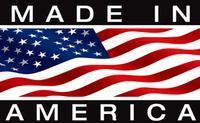 Eastern Rail Single Outlet Expansion for Vacuum, DISS Outlet
Kit Comes with:
1 Each – 2 Foot Rail
2 Each – Mounting Hardware
1 Each – 3 Foot Hose with Wall Adapter
1 Each – Double Gas Block
Simple Outlet Expansion allows your hospital to use its existing outlets, and to create the number and placement of outlets needed. Simply mount a length of our rail on the wall – attach the needed outlets to the rail with our thumb screw clamp – attach a length of high-pressure hose to the block, and run it back to your existing outlet.
Easy external mounting – no need to shut down the unit.
No more weight on outlets
Shift the weight of humidifiers & suction bottles to the rail
Eliminate overloading
Reduce outlet leakage. Save time and money
Increase efficiency
Works with all piping systems
Have outlets where you need them NOW!
Part Number: ERV-1DS
Product Price
$479.00